[ad_1]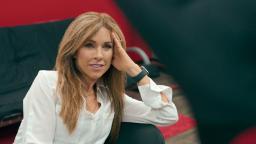 The trip to the national tournament in Daytona Beach, Florida, will see Netflix documentaries following the cheering teams at Navarro College and Trinity Valley Community College in Texas, raising the Govt-19 2020 cheer season and imposing serious criminal charges. On one of their team.
Director and executive producer Greg Wheatley says of the new season, "I'm very confident in the power of stories and in telling them honestly. I hope that the story you value is the best version in the end. The truth is, you did not run away from it."
"The new episodes deal with the most difficult moments," Whitley added.
"It was heartbreaking, heartbreaking, sometimes frustrating and eventually moving to be a part of their lives," Whiteley said. "Flying home from our last day of filming in Daytona, I thought, 'We just saw what we saw now, we enjoyed what we enjoyed.' If we did our job right, we could take the audience on the same ride."
[ad_2]

Source link