[ad_1]

In the past two weeks, four children under the age of five have died of "fever" in the village of Chainsaw in Palwalin Hathin, prompting health department officials to conduct screenings on 8,000 people to establish and investigate the cause.
Health officials on Sunday set up a makeshift outpatient unit (OPD) at the village numbered home, where officials are screening people with dengue, malaria and other tissue-borne diseases and flu symptoms. Authorities said four beds were placed as "hospital beds" in the temporary OPD.
The primary health center (PHC) built many years ago is not yet operational as the access road is submerged in water.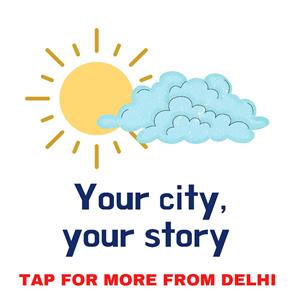 Dr Mahesh, Medical Officer, PHC Science, said, "There is 2 feet of water on the road to PHC and it is stagnant. Therefore, neither the people nor the staff can visit it. We have set up a temporary OPD here.
So far, at least four flu-related deaths have been reported, officials said. According to preliminary inquiries, on September 21, a nine-month-old girl died of suspected pneumonia one day after the flu. On October 1, three children — a five-year-old girl, a two-month-old baby boy and a 10-day-old girl — were pronounced dead. Authorities say the five-year-old girl died of 'dengue shock syndrome', the boy's death is under investigation, and the ten-day-old girl died of pneumonia and related symptoms.
Abad, 23, a driver, said his 5-year-old daughter, Mubazira, had a high fever on Sept. 30 and died the next day. "I took her to the government hospital in Nalhar for tests. Her platelet count was low. She died at the hospital the next day. Her report said she had dengue," he said.
Another resident, Nasser, said his nine-month-old daughter, Anam, had a high fever and died soon after: "On September 21, she had a high fever. I took her to a local doctor in Hadith for an injection. A few hours later, she was dead. Authorities say the death was due to pneumonia. I suspect dengue … her platelet count is declining.
Mushtaq, a member of the panchayat, said that although the incidence of fever was normal during the monsoon season, deaths in the short term were dangerous. "In every house, there are cases of fever. The drains are not cleaned. Authorities only visited the village on Sunday after the deaths were reported. The only way to reach the road to the PHC was by boat," he said, adding that many complaints went unnoticed.
When a pile of rubbish was thrown from the sewers in the village on Monday, curious spectators gathered around. Devender in the village said, "This is the first time in three years that the drains in the village have been cleaned by the JCP.
More than 50 employees — Asha workers, ANMs, doctors — are conducting house-to-house screenings and samples in the village, officials said. "So far, we have sent four samples of suspected dengue and its reports are awaited. 44 rapid diagnostic tests for malaria have been reported negative. A total of 69 flu cases have been reported in OPD, "said Dr Mahesh.
In the village of Chili, 13 km from Sainza, seven children have died in the past three weeks, causing panic. Authorities in the village of Milakai suspected that the water may have been due to pollution.
Hatin senior medical officer Vijayakumar said, "Five deaths have been reported in Sainza so far in the last two weeks, one of which is suspected to be dengue. The others are children born with pneumonia and complications at birth.
SDM, Hadin, Lakshmi Narayan, "I went to the village this week. Strict instructions have been given to clean the drains. Extensive fog is carried out. Many parts of the village have been submerged due to the rains. A committee will be set up to find a solution to the access road to the PHC. Currently, it is inaccessible. "
Palwal Chief Medical Officer Dr Pramdeep Chandu added, "The PHC has not been handed over to the health department. It is not yet open. Road related work should be completed by the Panchayat. We have made adequate arrangements in the OPD to deal with the situation. I have written to the Panchayat and the Public Health Department to clean the drains on a priority basis. "
[ad_2]

Source link