A 35-year-old engineer was killed and his 30-year-old brother sustained multiple injuries when his motorcycle collided with an unidentified vehicle in Rajiv Chowk Underpass on Wednesday night. Police said the brothers were returning home after buying prayer items for the Navratri festivities from Sadar Bazaar.
The victim, Shakti Singh, returned from Abu Dhabi with his family on September 30 to work as an engineer, police said. His younger brother Avinash Singh, an engineer, is being treated at a private hospital where his condition is stable.
According to police, the incident took place around 9.30 pm when Shakti and Avinash were on their way home in Sector 47.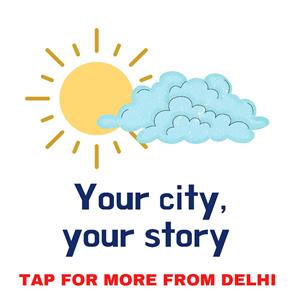 Shakti was riding a motorcycle (bullet). As Rajiv entered the underpass in Chuck, an unidentified vehicle collided with the motorcycle behind him. Both fell … Shakti died and Avinash was seriously injured, "their brother Abhishek Singh said in the FIR.
He said he learned of the incident from his brother's wife and rushed to the scene.
The two brothers were taken to the trauma center of a private hospital in Hero Honda Chuck, where doctors pronounced Shakti Shakti dead. Avinash's arm and leg were injured. Police said the accused has not yet been identified.