This week, Delhiites can attend a dance drama about the life of Shriram Bharatiya Kala Kendra, a photo exhibition on the 195th photographic epidemic and a film at an open-air theater in Aerocity.
Talking pictures
Attend a photo exhibition titled 'The Sealed Chamber, The Transient Image' featuring the works of Aparna Nori, Urban Mukherjee, Hindu Antony and Philip Galia. The exhibition marks the 195th year of the invention of the art form of photography in 1827 by the French coach Joseph Nicofor Nips. The exhibition was managed by Rahab Allana and the landscape was done by Sukanya Bhaskar.
The exhibition looks at these four artists and their introspections of the year heavily dominated by the epidemic. Gallery Romain Roland, Alliance Franchise, October 16 – November 3.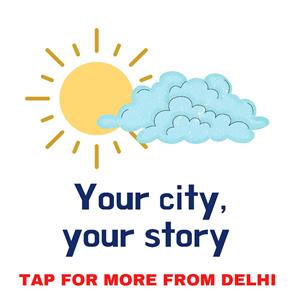 The Divine Story
Witness the biography of Ram through a two and a half hour dance drama by Sriram Bharathiya Kala Kendra. This famous Ramlila, in its 63rd year, broadcast its production value on Doordarshan in 1967 with technology, new props and wear. Monday through October 20th. .com
Beat it
Usher on the weekend by tapping on the wonderful Fridays featuring Stella Posey and Blairmob. Posey is a DJ from Germany. She plays techno, progressive and technology and deep at home. Blairmop is an Indian DJ duo featuring Himanshu Chabra and Keshav Bhardwaj. They play home, techno and futuristic bass as part of the EDM genre. Chevron, in Gurugram. Oct. 15, 8 p.m. Tickets are available at Bookmyshow.com.
Filmy Affair
Watch the audience's favorite ROM-com the proposal in the open theater and avoid all the stress and confusion of the closed space. The film starring Sandra Bullock and Ryan Reynolds is the perfect film for a cozy weekend. The Sunset Cinema Club is co-hosting it with Pullman at Aerocity. Oct. 16, at 7 p.m., in Pullman. Tickets at Bookmyshow.com.